Exploring the verdant green forests of my childhood by dirt bike captivated me as a kid. After sticking with me for two decades, that dream is now becoming a reality!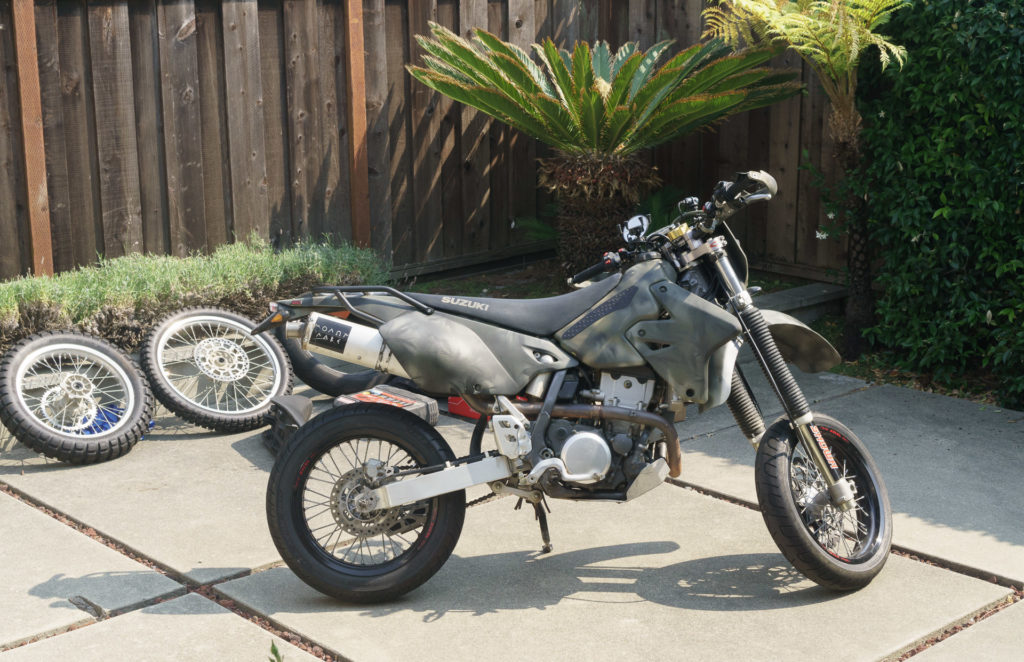 After taking the Motorcycle Safety Course with my friends and earning my M1 motorcycle license I started to look for bikes. I knew I liked dirt bikes but I also wanted to use my new motorcycle to commute occasionally. So after several weeks of research I decided on a 2001 Suzuki DRZ-400E, a bike that promised to be:
manageable for a beginner
inexpensive
suitable for on-road and off-road driving
low maintenance
easy to service and repair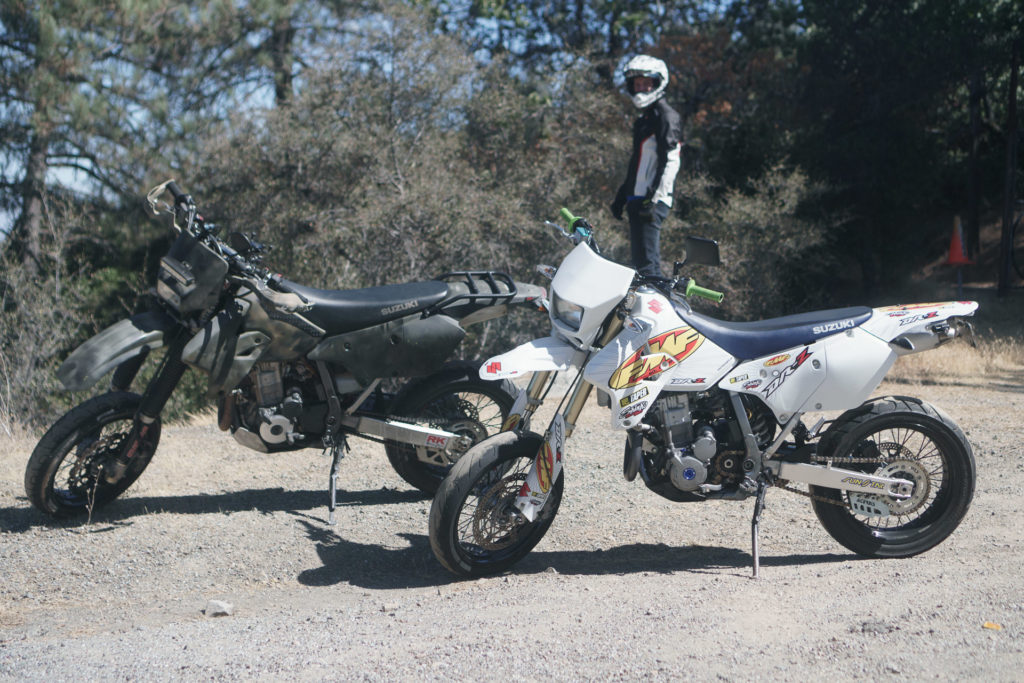 One of the friends I took the Motorcycle Safety Course also decided to get a DRZ, albeit a newer DRZ-400SM – a factory supermoto. Taking the two DRZs around South Bay riding landmarks like Mt. Hamilton (pictured above) was totally exhilarating!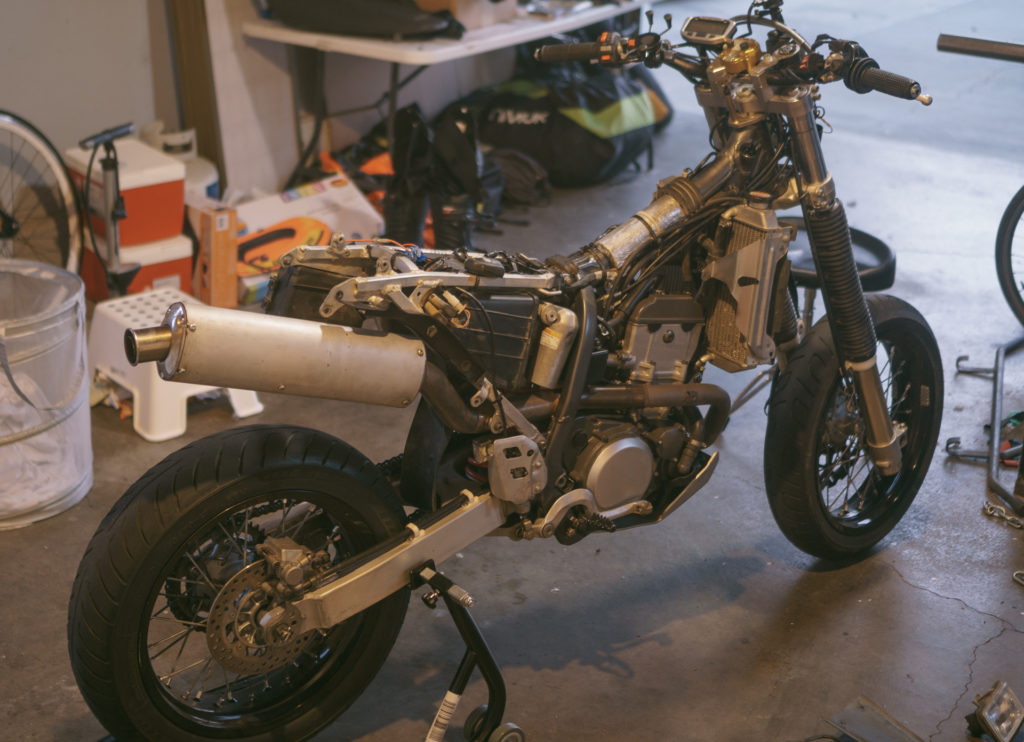 In addition to the joy of riding, expressing your personality and aesthetics through a customized vehicle (two-wheeled or not) always intrigued me. Re-finishing the plastic fairings and fuel tank that cover the bike seemed like a thoughtful first modification of the bike: safe, inexpensive, and reversible.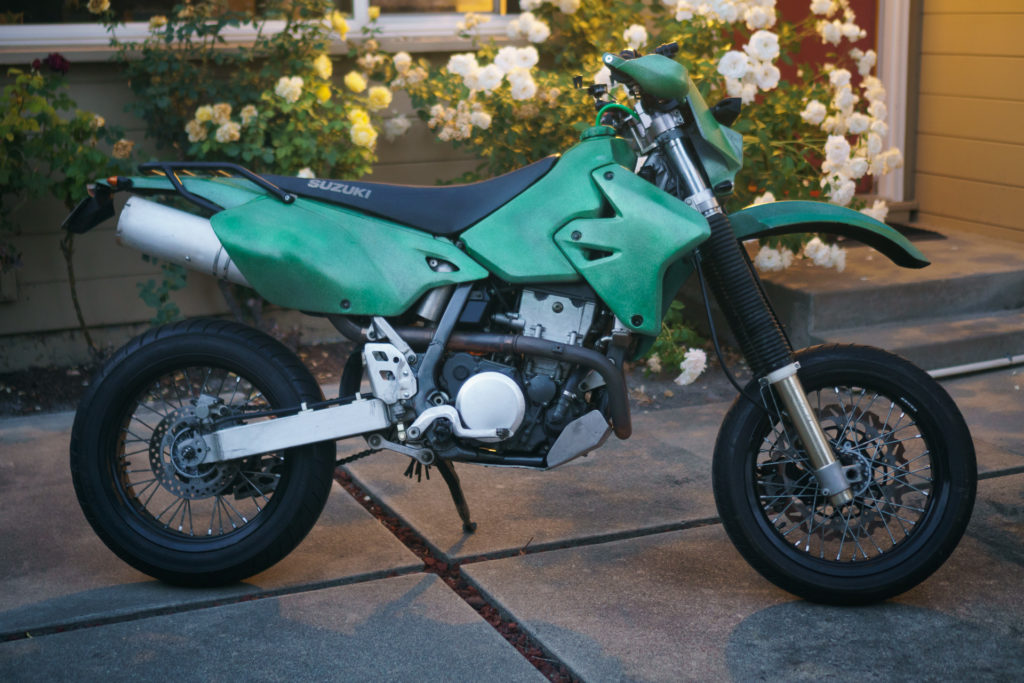 I painted the plastic fairings in many coats (2x primer, 2x pearl/metallic flake, 3x translucent green) in a homemade spray booth and clear-coated them with satin polyurethane.
Unfortunately the fuel tank's plastic is permeable to gasoline vapor and sweats it out. Therefore, the paint on the fuel tank began to bubble within a few days so I'll be modifying the bike again soon. Stay tuned!