Last weekend we visited Fort Wetherill State Park in Jamestown, RI to go cliff jumping. Jamestown is only 30 miles from Providence and it only takes about 45 minutes to get there from College Hill.
Once we got to the park, we had to find the cliffs. Fortunately, people there were kind enough to show us some of the safer spots to go cliff jumping.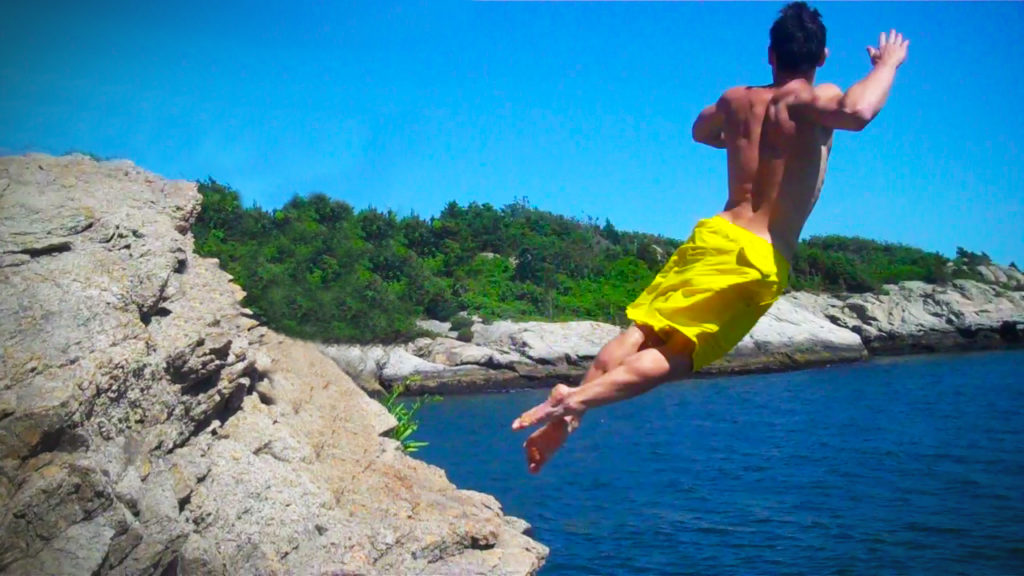 It seemed there were cliffs of all sizes there, going up to 60 ft high. The smaller cliffs measured about 12 ft and were the perfect height for trying flips or dives.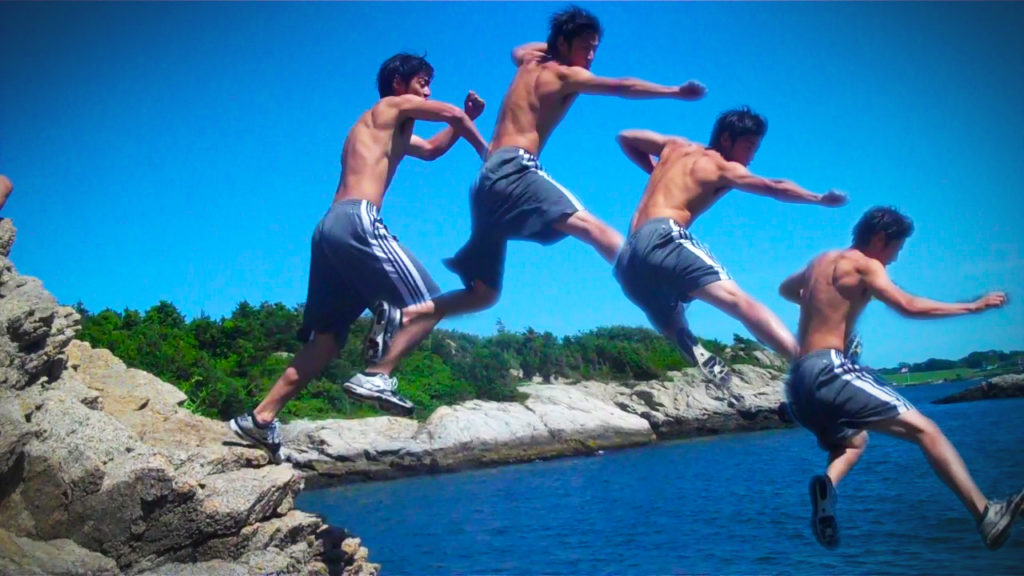 The best thing about the small cliffs is you can't really get hurt, which means you can try all sorts of jumps.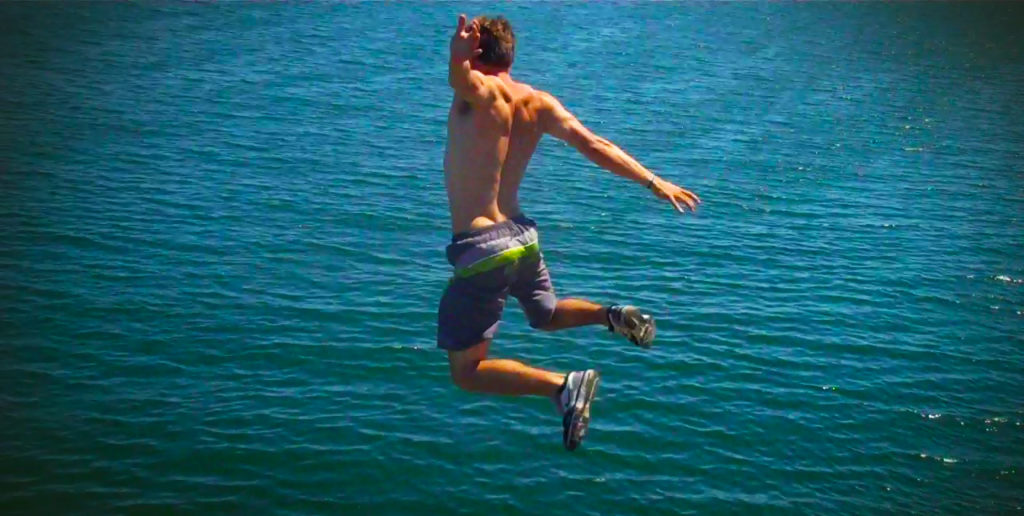 The big cliffs were also lots of fun. The taller the cliff was, the more exciting. Of course, the higher jumps were more risky and you could easily hurt your feet, which is why we brought old tennis shoes to jump in.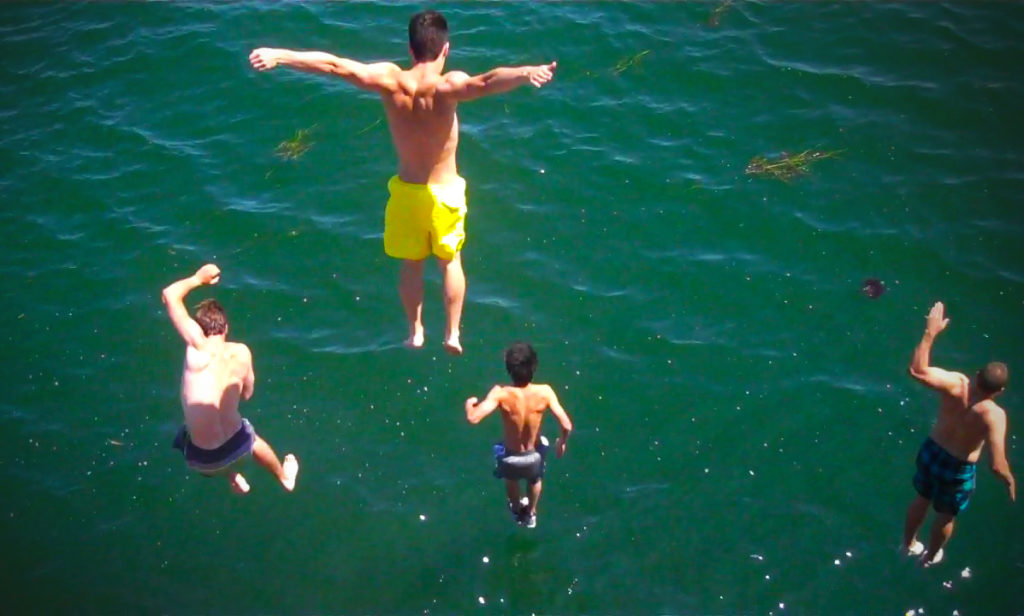 This didn't prevent us from almost landing on one other though when we jumped together.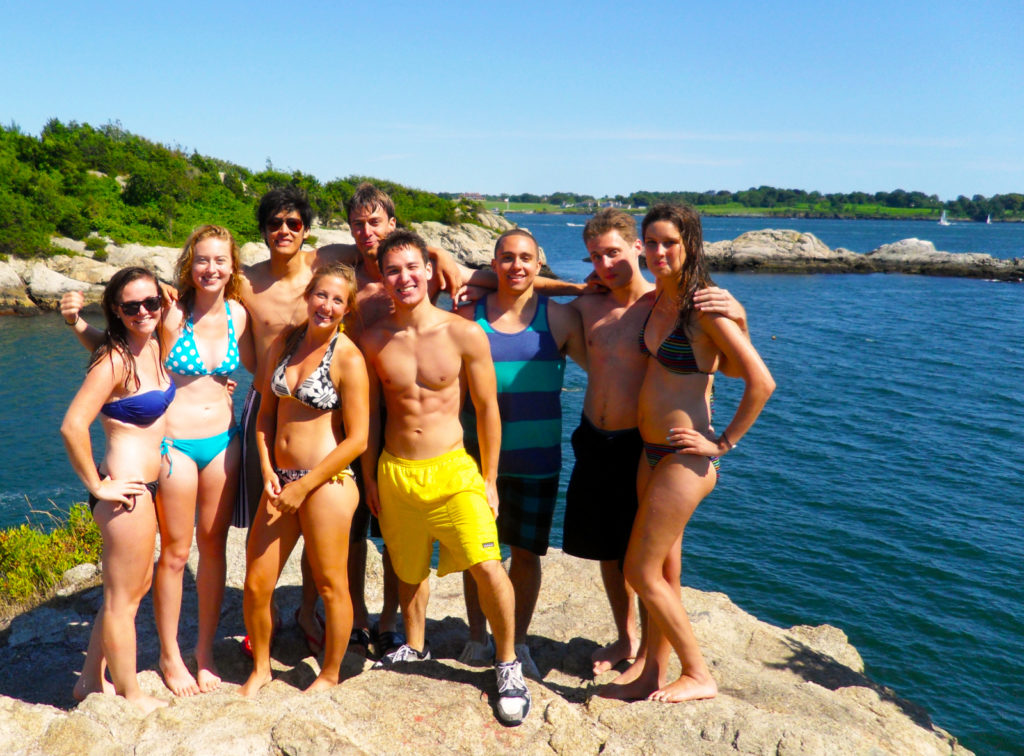 By the end of the day, we all had jumped and enjoyed ourselves immensely. I'm definitely going to try and come back some time.