At the end of last school year I suggested to a couple of my good friends that we should run a half ironman triathlon. The race consists of a 1.2 mile swim, 56 mile bike, and a 13.1 mile run. I did the swimming leg because I've swam competitively before, while my other friends would do the other two athletic disciplines.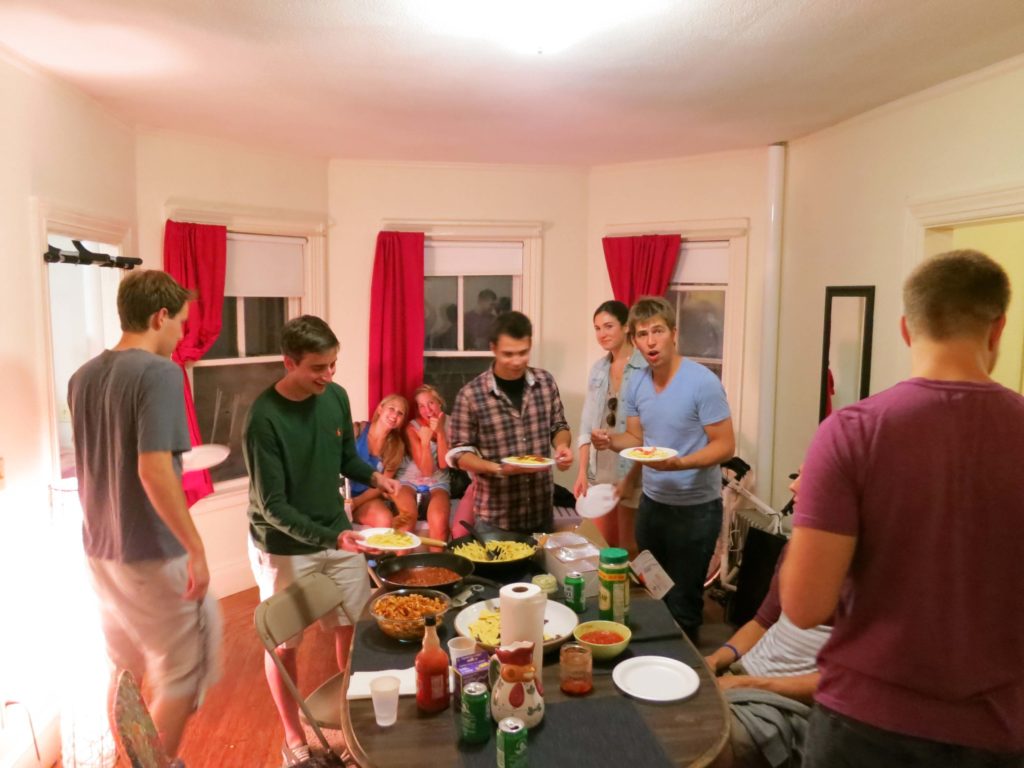 We each trained a decent amount over the summer. To prepare for our race, we had a pasta dinner the night before (over 12 lbs of pasta!!).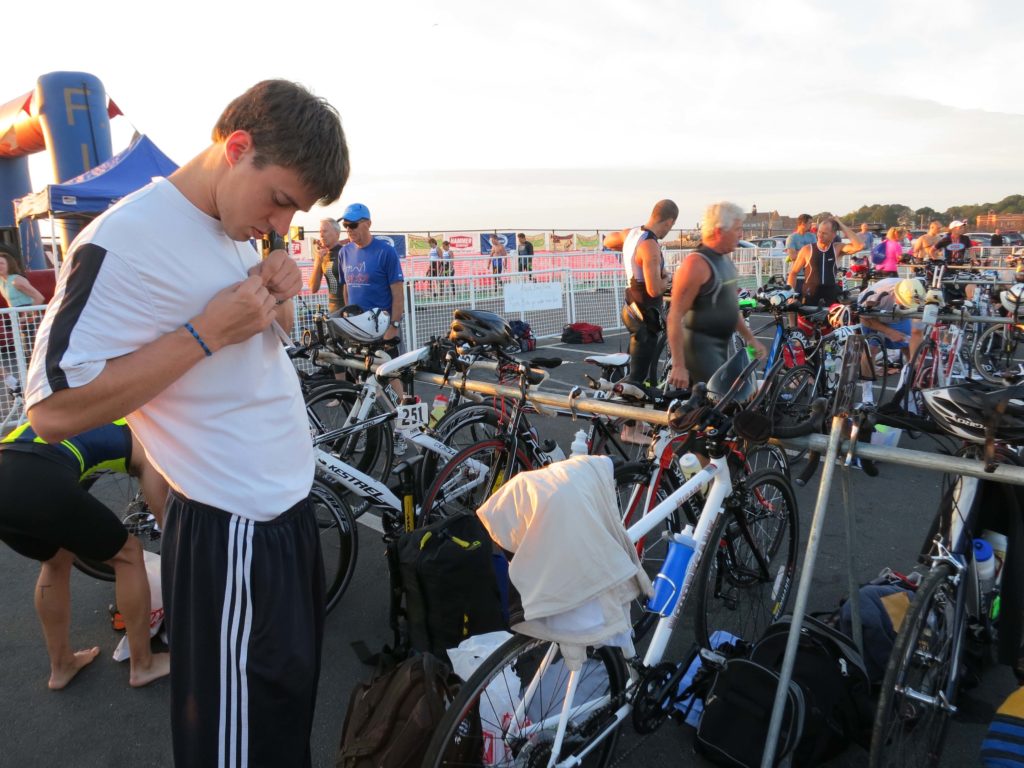 The next day, we woke up bright and early around 5:00 AM to drive down to the race course in Narrangansett, Rhode Island. In the picture above, we are preparing our transition zone.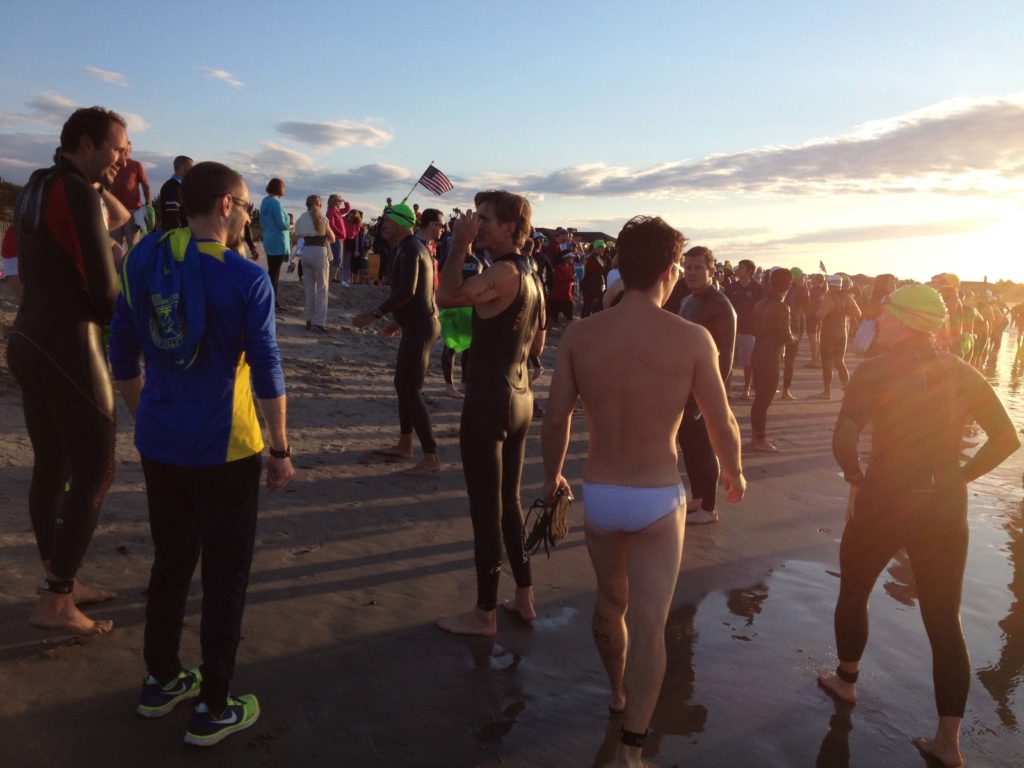 The swim took place on Narrangansett beach. There was actually a decent amount of surf, and the swim was much choppier than I've ever raced in. This made sighting the course buoys rather difficult, forcing me to tread water until the waves passed.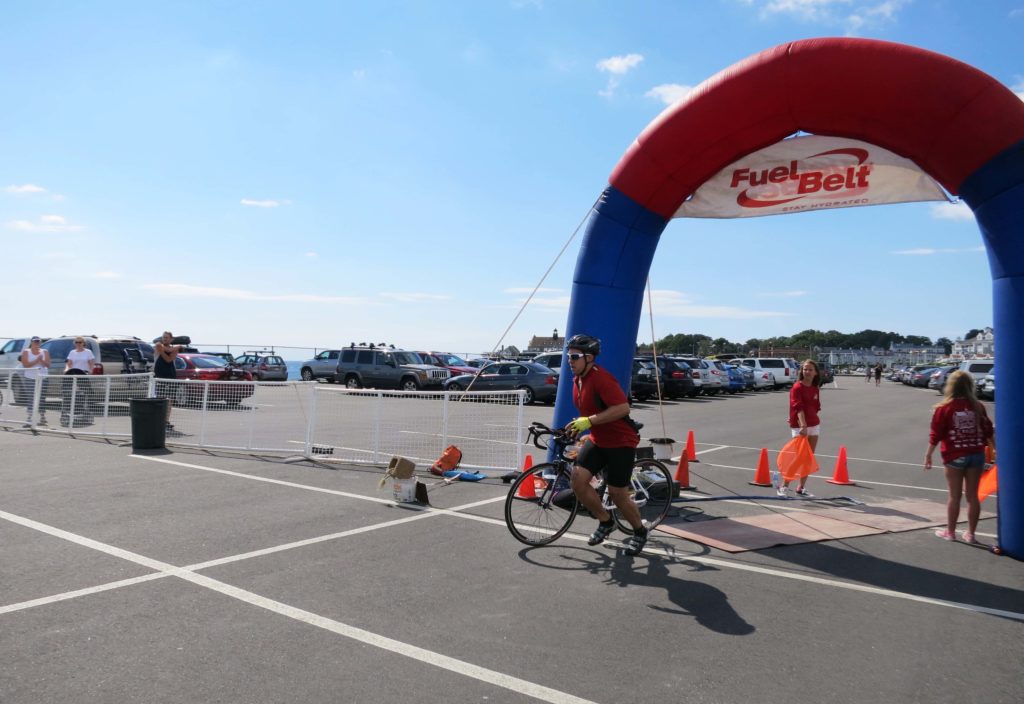 After I completed the swim, our bicyclist took off. The transitions are much different than normal triathlon transitions, in that all we had to do was switch the timing chip from person to person.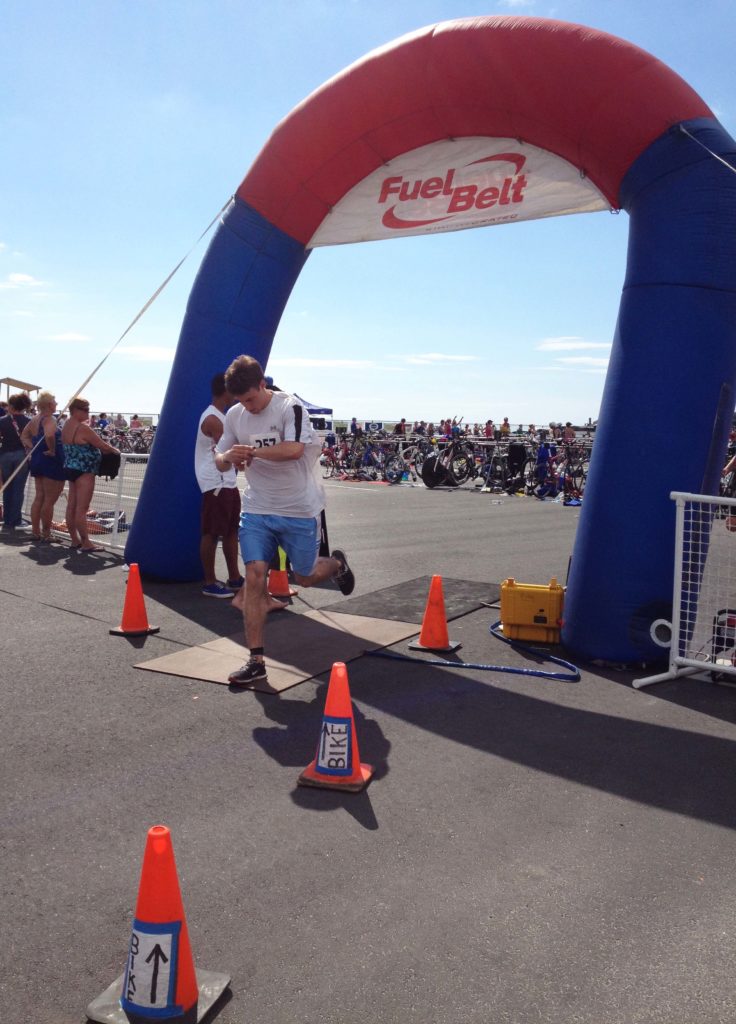 After about three and a half hours, our last team member set out on his 13.1 mile run under the glaring midday sun.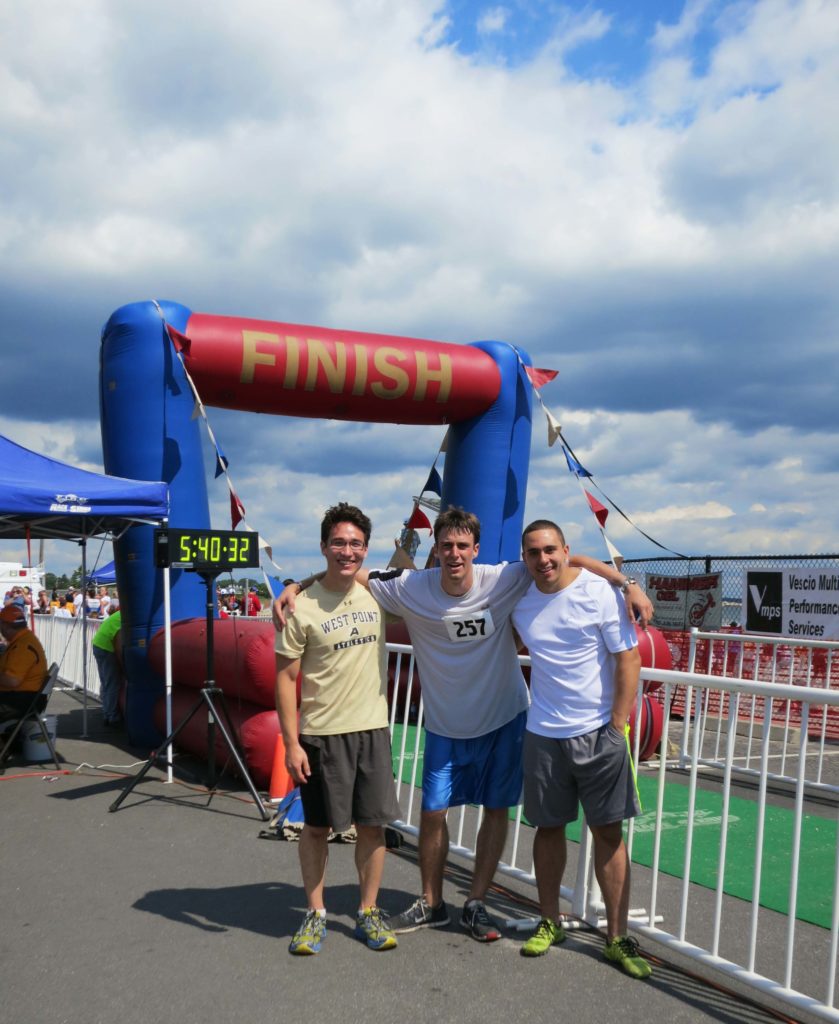 In the end, our time was a little under five and a half hours, which is pretty good. I'm looking forward to doing more triathlons, including more sprint distance triathlons and maybe a full length ironman someday.